Black Truffle-Infused Olive Oil
Olivelle's Black Truffle-infused olive oil is one of my favorite oils.  If you love mushrooms you will love the earthy aroma of the Italian truffles to make an array of recipes such as, creamy parmesan eggs with truffled greens, garlic and Black Truffled pizza or my favorite, which is Busiate Truffled Alfredo.
Shop the Black Truffle Olive Oil here.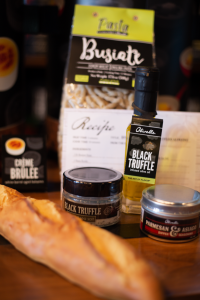 Busiate Noodles 
Busiate is the organic noodle I prefer with the Alfredo sauce.  The pasta is made in Italy and prepared by wrapping a strand of pasta around a long thin stick, pin, or knitting needle and when the pasta dries it has a classic wrapped shape. The noodle is perfect for cooking "al dente" or for a firm bite.
Shop the Busiate Pasta here.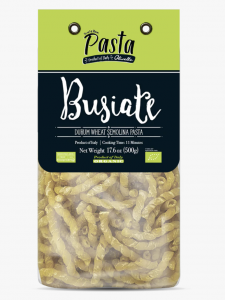 Pasta Rocks
I prefer to use a pasta rock, as the salt is Himalayan, which has a high mineral content and a delicious taste versus other salts.  When using the pasta rock, the pasta is salted perfectly and the rock will last for several uses.
Shop the Pasta Rocks here.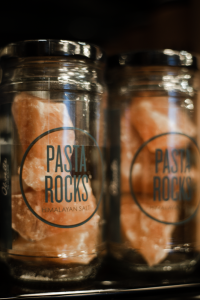 Parmesan Asiago Dipper 
Another essential item for this scrumptious recipe is the Parmesan Asiago Dipper which contains Italian herbs and cheeses that can be used not only for cream sauces but for dipping bread, dressings, seasoning potatoes, chicken, pork and veggies.
Shop the Parmesan Asiago here.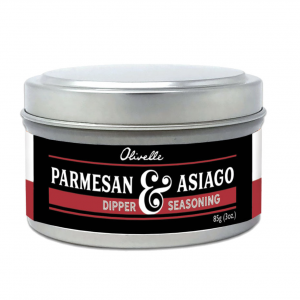 Black Truffle Sea Salt
To add as a finishing salt and added into this recipe is the Black Truffle Sea Salt.  This salt combines black truffles and sea salt with blended garlic and has an aromatic, savory taste. This sea salt can also be used in other cream sauces potatoes and marinades.
Shop the Black Truffle Sea Salt here.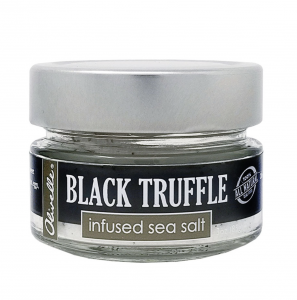 Plums has this recipe and products waiting for your dinner tonight.
Buon appetito buon mangiare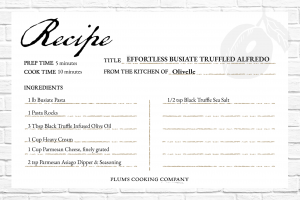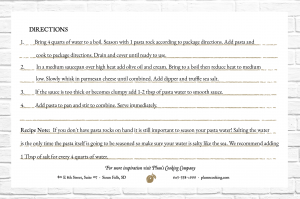 Sherrill