Why is the Le Creuset's Toughened Non-Stick cookware the best? They set the standard for modern, versatile cookware that keeps up with everyday use. These pans respond better to constant heating and cooling, and keeps pans from warping over time. The toughened non-stick is specially bonded which promotes healthier cooking by reducing the use of oils, sprays, and butter. There is a wide range if shapes and sizes makes these multifunctional pans ideal for any cooking style or recipe. Keep reading to learn about the different styles and shapes!
This pan delivers superior results for everything from searing fish to sautéing vegetables and making omelets. Available in 8 inch, 11 inch, and 12 inch.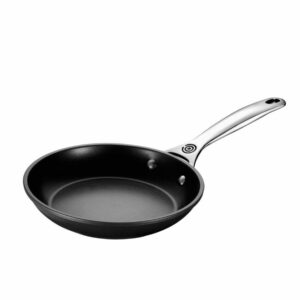 This is a kitchen staple that is perfect for sauces, but also for making side dishes, preparing grains, poaching, simmering and reheating. Available in 3 quart.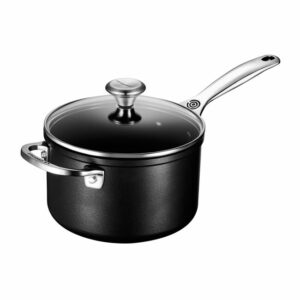 Toughened Non-Stick Saute Pan: 
The generous wide cooking surface makes the nonstick saute pan is perfect for pan-frying and sautéing, simply add tempered glass lid to simmer and braise.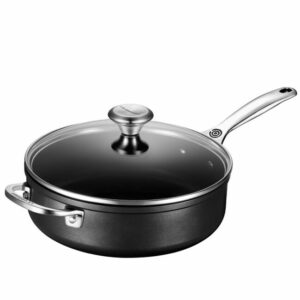 Superior and thoughtful details improve the cooking process and make the final results better. Make all of your favorites in this stockpot and have an easy cleanup.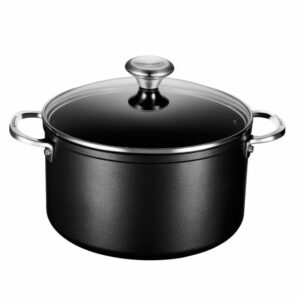 Come check out our Le Creuset Shop and find the perfect cookware for your kitchen!