"Cream the butter with the sugar until light and fluffy."
I wonder if the first grandmother who wrote, "Cream the butter" and "light and fluffy" on a recipe card knew that if we never deciphered what she meant by this critical step–that is, if we never learned how to make air pockets in butter by pelting it with sugar crystals–then our cookies would never be as perfectly tender-centered as hers, our cakes never as rich and velvety. In short, we would never be her confectionary equals. I wonder if she wanted it this way.
If you have also felt puzzled or perplexed by this instruction, read on.
Leah's Recipe for creamed butter and sugar that is light and fluffy:
Adapted from the recipe archives of less mischievous grandmothers and various friends around the internet :).
Ingredients:
Butter
Granulated sugar
Directions:
1. Set the butter on the kitchen counter for about one hour, until a food thermometer inserted in the center reads 60-65 degrees F, or until it gives just slightly when pressed with your finger. The butter will be soft but not shiny or oily. Here's a photo: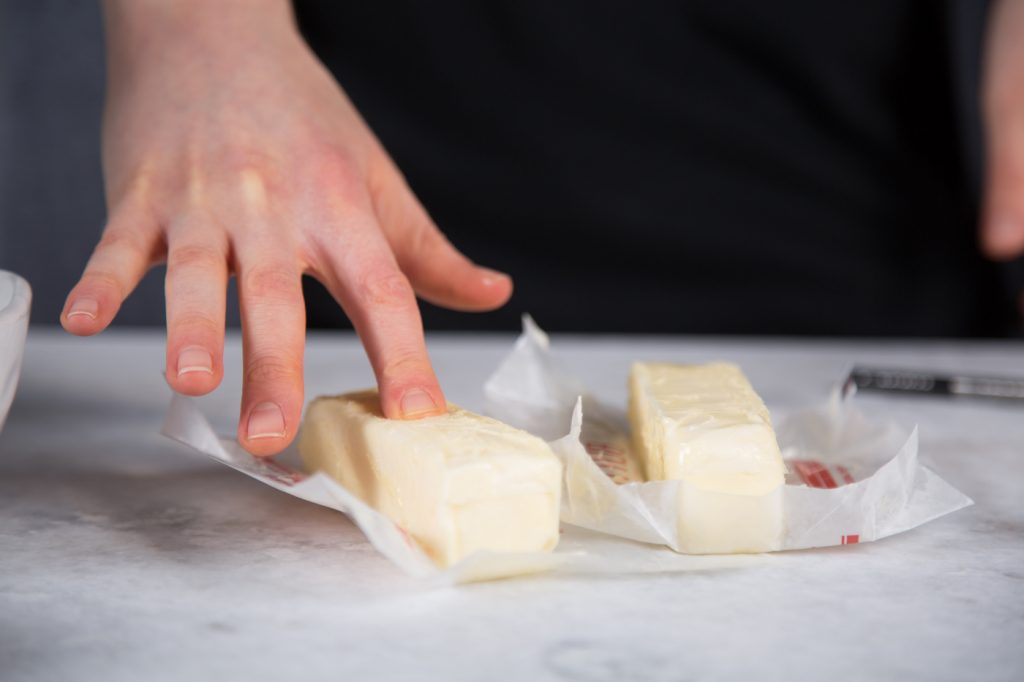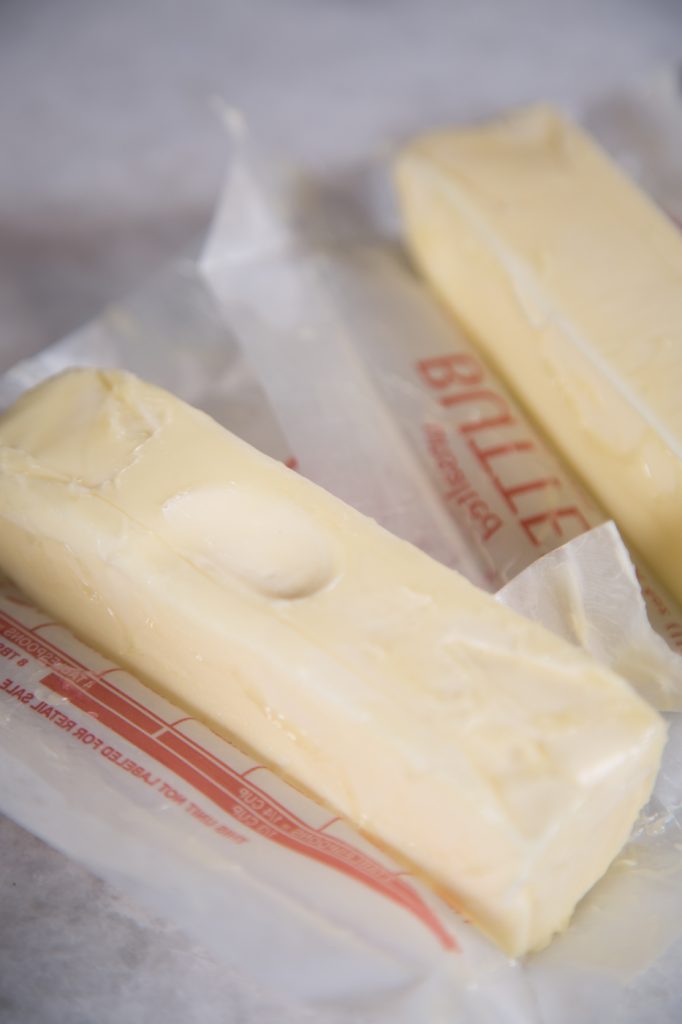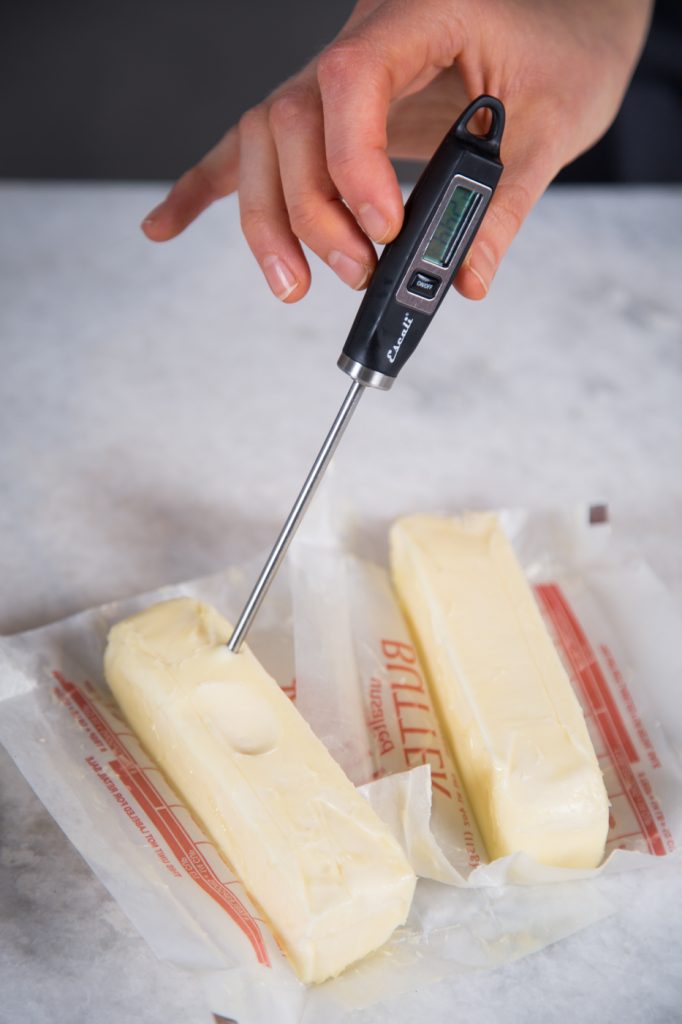 2. Place the softened butter and the sugar in a center of a large mixing bowl. Using a handheld mixer or a stand mixer fitted with a paddle attachment, beat them together on medium-high speed for 1 minute 30 seconds. Scrape down the bowl with a rubber spatula and observe the color and texture of the mixture. It will resemble a compact, yellow-y paste, like this: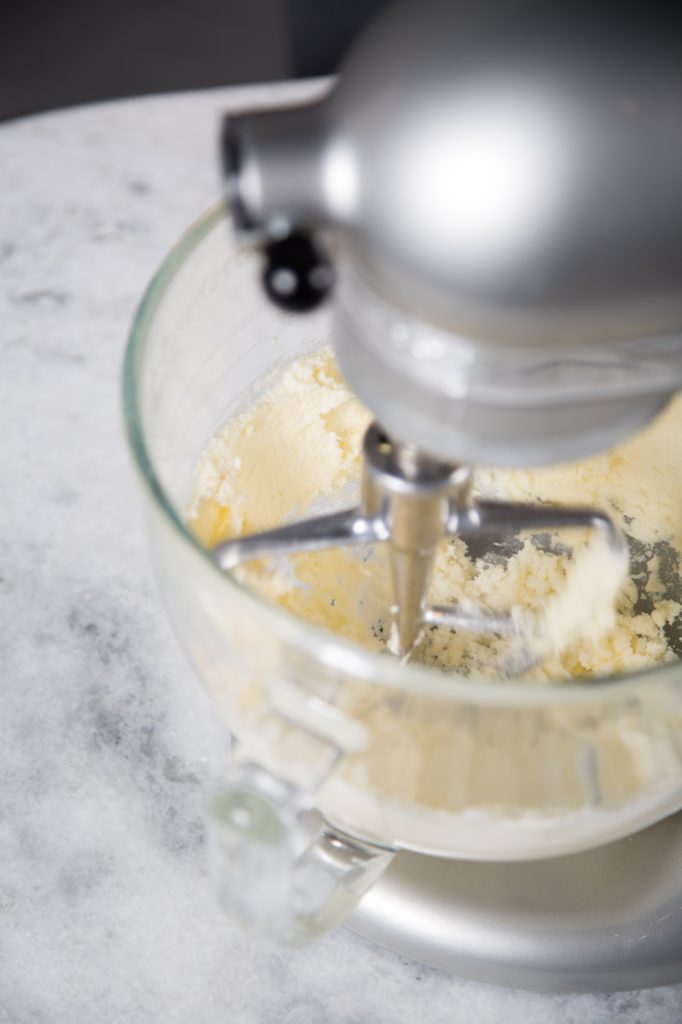 3. Beat for an additional 1 minute 30 seconds on medium-high speed. Scrape down the bowl and observe the color and texture of the mixture again. You've been beating for a total of 3 minutes now, and the mixture will be paler in color and less compact, like this: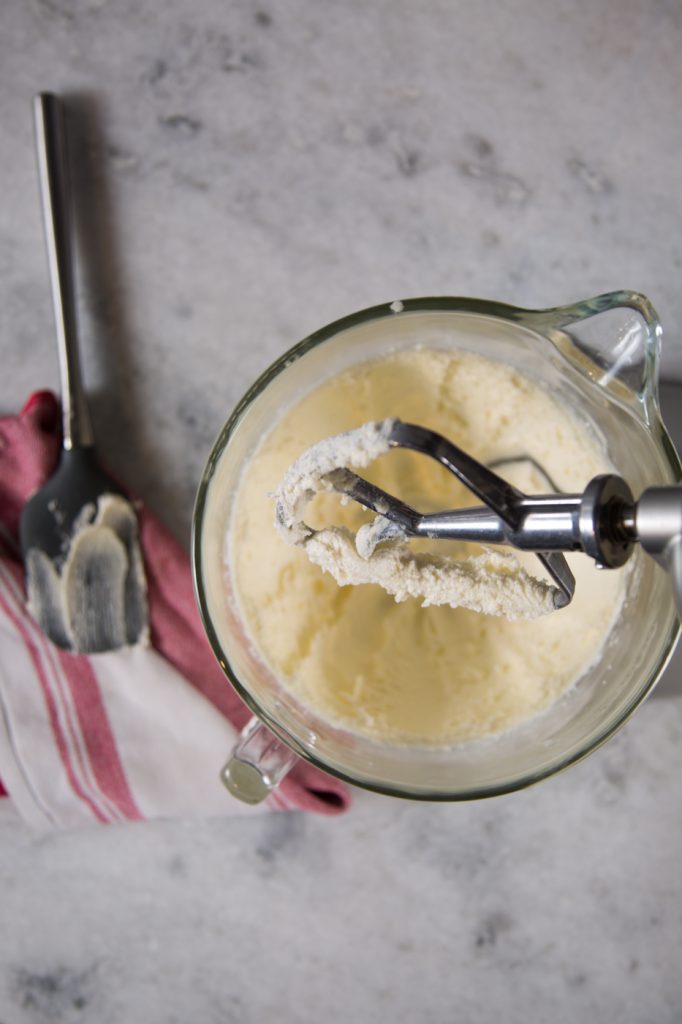 4. Beat once more at medium-high speed for 1 minute 30 seconds. Now the mixture will be very pale yellow, but not quite white. If you pinch the mixture between your fingers, you'll barely feel any sugar granules. Now you've reached perfection. It'll look like this: