Hi everyone, my name is Holly and I am the Wedding Registry Coordinator at Plums! Here are a few amazing products that I am absolutely obsessed with. When the time comes, these are the products I would put on my personal registry.
Le Creuset Dutch Oven

A kitchen staple, the dutch oven is the definition of versatility

Used for stews, soups, making bread, mashed potatoes, frying, roasting, and more

Stunning design and so many gorgeous colors and knobs to choose from

Lifetime warranty

Suitable for all stove tops, including inductions

The meringue color with a light gold knob: chef's kiss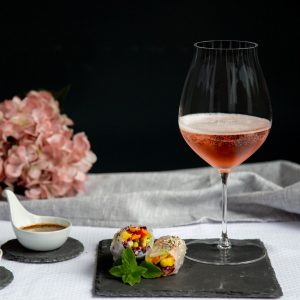 Riedel Wine Glasses and Champagne Flutes

Whether you're hosting or having a bottle just the two of you, the right wine glass makes all the difference

Enhance your wine experience with a varietal-specific glass or a designated white and red glass

At least one set of nice wine glasses for hosting is essential

Champagne flutes for celebrating every occasion a must. Bubbly, please?

Riedel Performance Pinot Noir glasses are absolutely elegant (and they look like tulips, who doesn't love that)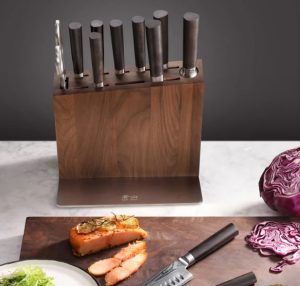 Cutlery

A good knife makes all the difference in the kitchen (no more sawing your food)

The bare minimum must-have selection: chef's knife, paring knife and serrated knife

Don't forget about steak knives

Test the knives out at Plums! Everyone's hands are different, so find a set that will suit both you and your partner.

The block I'm registering for is the Haku 12-piece block set. It comes with 4 steak knives and the modern design looks gorgeous on every countertop. STUNNING!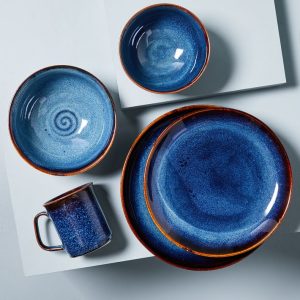 Casual Dinnerware and Flatware

Everyone knows you're supposed to register for wedding china that will only be used once a year for Thanksgiving dinner, but what about the dinnerware you use the other 364 days of the year?

Keep it functional (i.e. can go in the dishwasher because no one has time for that), yet is still appealing to the eye

Our Tag dishes are dishwasher and microwave safe, plus they look fabulous on any tablescape

They come in four marvelous colors: latte, light gray, black and midnight blue

My favorite: the midnight blue. The dynamic color is the perfect statement piece for everyday use.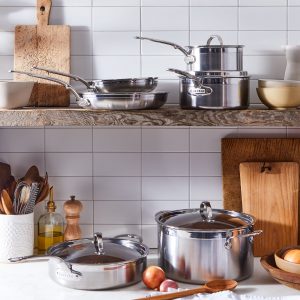 Hestan Cookware

I'm not sure about you, but my cookware has put some miles on it and could use an upgrade.

Stainless steel is the way to go and can be used on any cooktop, in the oven, and even on a grill!

Stainless steel is more durable compared to ceramic and aluminum-won't chip, warp, bend, or rust

The flush rivets prevent food from sticking and allow for flawless storage

The 10-piece Probond set has everything one could possibly need when cooking a fabulous five-course meal or dinner for two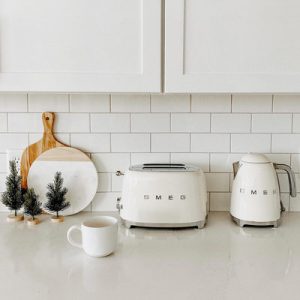 *Bonus Item*
SMEG anything.

If you're like me and HATE the look of appliances and clutter on the counter then you need SMEG.

The retro design makes it a piece of art

Whether you're into neutrals or brighter colors they have got you covered with a selection of the cutest colors

Personally, I will be putting the SMEG mini tea kettle in the cream on my registry ASAP followed by the matching coffee maker.
To set up a registry appointment you can reach me at:
Email: holly@plumscooking.com
Phone: (605) 335-1999